Project Based Learning
What is Project Based Learning (PBL)?
Project Based Learning is a teaching method in which students gain knowledge and skills by working for an extended period of time to investigate and respond to an authentic, engaging and complex question, problem, or challenge. In Gold Standard PBL, projects are focused on student learning goals and include Essential Project Design Elements:
The above definition is drawn from the Buck Institute:  
http://www.bie.org/about/what_pbl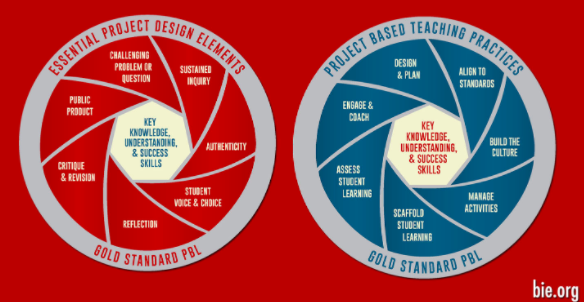 ---
Project Based Learning and the DSISD Competencies
Project based learning is rooted in a compelling topic and driving question that is in alignment with our DSISD Competencies. DSISD Competencies will be used in our planning process to ensure that over a student's DSISD career, they are exposed to projects that build capacity in the qualities and dispositions of innovators.
---